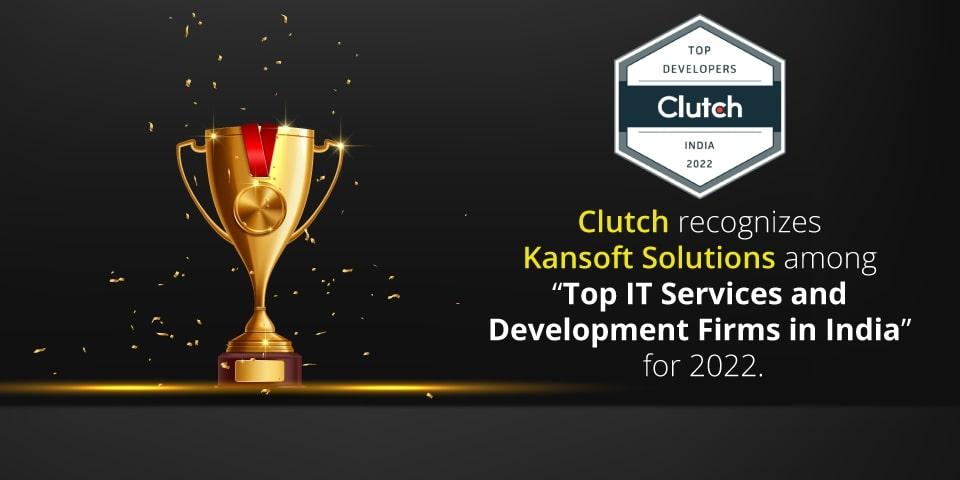 Decode your imagination with Kansoft Solutions! Whether you have a concept that needs to be validated, a product that needs to be built, or an existing product that needs to be optimized, we're always ready to jump in to help. Headquartered in Udaipur, India, our team is known for its incredible drive to innovate, deliver, and serve. 
At the core of our business are our beloved clients. Their generous support and outstanding success are the reason we're here today. During the annual Clutch 2022 Awards cycle, Kansoft Solutions was officially recognized as an industry leader in India's B2B development space! We were highlighted for our excellence in software development, application development, and web development!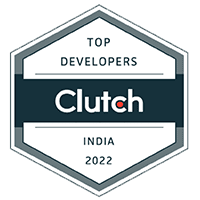 "We feel honored that Clutch has recognized us as one of the "Top IT Services and Development Firms in India." This is just another step in the right direction for Kansoft Solutions. The trust of our clients, as well as our professional personnel, have both played vital roles in getting us to this point."
– Chief Executive Officer of Kansoft Solutions
A B2B market research site from Washington DC., Clutch carefully curates lists of the absolute best agencies and organizations by industry and location. To be eligible for their esteemed Leader Award, service providers must exhibit remarkably high ability to deliver world-class work. Receiving this award is genuinely gratifying, and we're extremely appreciative of this honor.
It's such a fantastic honor working with each and every one of our partners. Thank you so much to everyone who put their trust in our team! The reviews and projects you've entrusted us with drive inspire us to work hard every day. Not a moment passes by that we're not grateful to have you by our side.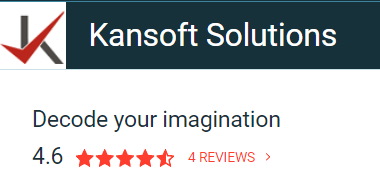 Need help with your software solutions?
Drop us a line and let's work on it! Our team is excited to walk you through more of our services and offerings.