Business Intelligence is all about harnessing the data generated by your business, processing the data, analyzing it and getting meaningful insight about your company. We have provided our Business intelligence analytics and reporting services to a lot of clients that helped them understand their current status and get a 360-degree view of their businesses.
No matter what the size and type of your business is, our certified business analyst helps you in identifying gaps and opportunities in your business with the help of BI Tools like Tableau, Microsoft Power BI and Google data studio. You will have accurate and organized data to know the health of your organization. Our Business Intelligence services include data analytics, dashboarding, cloud BI, big data application, reporting, data warehousing, data visualization, and BI consulting and implementation to improve overall business growth. Forget about manual calculations and maintaining spreadsheets in bulk, enable your company's growth with Kansoft business intelligence and reporting service to make your life easier.
BI Analytics and Reporting Offering
Collaboration
Prepare result oriented BI strategy
Prepare roadmaps according to business requirement
Data warehousing to effective implementation
Build data and analytics to support your company goal
Data Warehousing
Extract-Transform-Load, Process is used to transfer data in to data warehouse
Act as a central repository of a data
Stores data from internal and external source
Integration of multiple data sources for structured queries and analytical reporting.
Data Visualization
Present large volume of data in effective manner
Visualize the data in the form of graphs, tables and charts
Trends and patterns are easily visible.
Helps in smooth business operations.
Data Analytics
Data analysis workflow automation with the help of Machine Learning
Real time advanced analytics
Personalized reports for better decision making
Cloud BI
Hosted on virtual networks
Easy operational setup for end user
Easily accessible and scalable
Minimize cost and maximize
Benefits of Business Intelligence and Reporting
Strategic decision making
Increase in workflow speed
Streamlined procurement process
HR Performance management
Implementation in any vertical or department
Utilization of real time data
Operational optimization and forecasting
Utilization of historical data
Customer analysis and behavioral prediction
Business Analytical tools
Manage end to end process from data gathering to effective delivery of information with expert business analytical tools.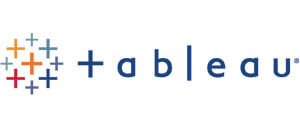 Tableau is a data visualization tool, it has powerful computation, beautiful visualization, gives quick insight and better user experience. Non-tech people can easily learn Tableau.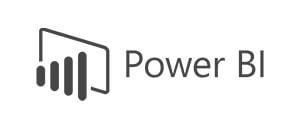 Power BI helps you in collecting and visualizing data from any source whether it is from excel sheet, cloud based or hybrid data collection. Get rich features, interactive dashboard, easy integration with existing applications and much more.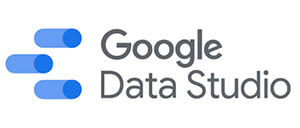 Google data studio is completely cloud based managed service, no installation or infrastructure required. It is tightly integrated with Google's ecosystem. The versatility of a data studio helps business in achieving better results.