Teleshopping CRM with Advanced Order Management System
Advanced teleshopping CRM is vastly popular and has revolutionized with its intelligent and intuitive capabilities
Request a demo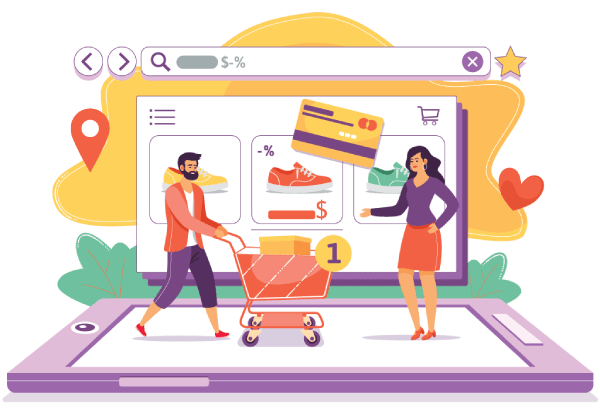 Teleshopping CRM Solutions by Kan Software
Our Specialized ATS teleshopping Enterprise CRM saves you from the hassles of stitching point solutions for your business. It comes packed with all the powerful modules required to run your teleshopping business right from catering your call center sales process to receiving payments upon delivery, it also integrates with other sales channels such as web and mobile ecommerce solutions. This CRM caters for various business models including marketplace, dealers and dropship. The customer services are tightly integrated to support the sales process and provide a smooth customer experience for higher sales ratio.
Product Features and Highlights
One Stop Solution
ATS is a one stop CRM Solution and unified platform to automate the entire business operations of Teleshopping and Ecommerce Industry. ATS CRM will ensure that your Teleshopping Agent is successfully able to capture orders from customers and visualize 360-degree customer data including their history in a single screen. Orders will swiftly progress in CRM right from warehouse shipping to customer care where refunds and replacements can be effectively handled.
Logistics Integration
ATS CRM has been successfully integrated with more than 25 major courier partners such as FEDEX, BLUEDART etc. and the list is growing constantly giving us an edge. CRM is enabled with forward and reverse integrations which increases the efficiency and serviceability in business. These integrations enable a real time tracking which improves the delivery ratio and customer satisfaction.
E-Commerce Integration
ATS CRM is a blended solution and if integrated with Ecommerce Applications, proves to be a great solution for managing entire backend operations. Orders seamlessly flow into the CRM in real time and thereafter CRM will facilitate the complete order processing through sophisticated workflows.
Intelligent and Efficient Workflows
ATS CRM has been designed as a Vertical Solution for Teleshopping and Ecommerce industries. The team of experts have designed the solution with an idea to address the business challenges using technology. The system comes pre-loaded with mappings and intelligent logic to minimize the operational overheads and supports scalability.
Dialer Integration
ATS CRM has successfully integrated with most of the major Dialer systems across the country. Our team has an expertise to integrate and maximize the integration benefits.
Analytics and Reporting
The industry is dynamic in nature and needs to adapt to frequent changes. ATS CRM comes in handy as a solution with strong analytics and reporting available for better decision making. The suite of reports and dashboards give complete control and information on what's happening in the business.
Minimum data entry

Highly secure system

Interactive dashboards

Customer auto mail grab

User friendly-easy to learn

GST and e-invoicing ready

Graphs and charts for orders

5 To 6 level hierarchy in modules

Fully dynamic and efficient software

Interactive dashboard for various users

Integration with tally & other finance systems

Media management to find out profitable deals

Advanced modules integrated in a single software

More than 25 useful modules including dealer/distributor

SMS integration at various stages with customized text option

More than 100 types of reports on a single click with export option

Various efficient inbuilt mapping logics to give a better financial control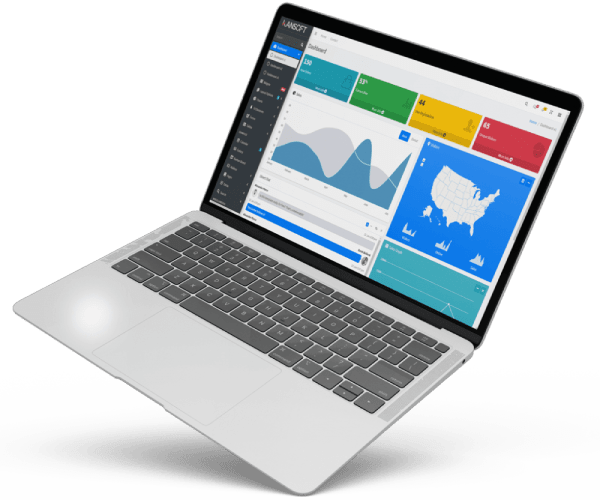 ATS CRM Versions – Standard and Enterprise:

STANDARD ATS CRM
Standard ATS CRM is suitable for Teleshopping Companies with Dealer or Franchisee model.
SMS Integration

Order Management

Stock Management

Media Management

Dealer Management

Security and Reporting

This CRM can be integrated with Dialer

Basic courier integration using AWB upload

ENTERPRISE ATS CRM
Enterprise CRM Version is fully featured and supports many different business models. It is quite adaptive to the changing business needs and scaling up has never been an issue for business from an operational standpoint. This software is loaded with features which would suit all TV Shopping, Omnichannel, Teleshopping and E-Commerce Companies.
Advanced Order Management

Warehouse Management

Logistics Management

Picklist

Manifestation Process

Media Management

Customer Care

Reverse and Forward Courier Integrations

Email and SMS Integration

Vendor Management

Dealer Management

Payment Reconciliation

FPC

Security

Reporting