Warehouse Management System
Maximize warehouse performance and streamline operations of your business with best warehouse management software in India.
Request a demo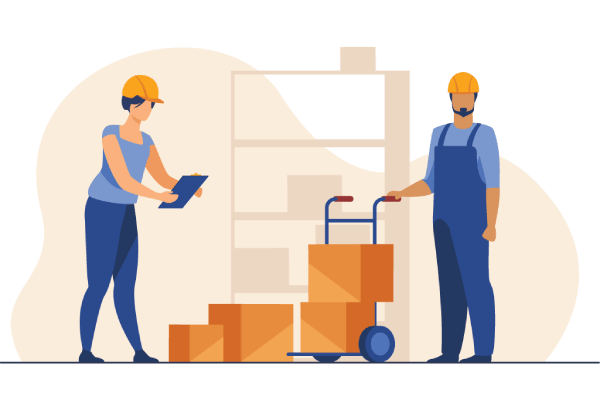 A warehouse management system contains processes and features that help organizations to get a deep insight on the process from the time products enter the warehouse till they move out for transit. The main purpose of warehouse management systems is that products move from the warehouse in a cost effective way. It helps in peeking into the warehouse inventory at any point of time whether in facility or in transit.
An efficient Warehouse management system software is good at managing daily planning, organizing, staffing, directing and controlling the potential resources for moving and storing materials inside and out of a distribution center. KAN WMS Provides you with all the flexible functions of the operations so you can manage your stock accordingly. The essential features of our WMS are inventory monitoring, pick-up and delivery, courier integrations, internal stock movement, procurement and quality checking etc. Scalability, flexibility and reduction in wastage are the pillars of this system.
Product Features and Highlights
Inventory Monitoring
To make sure that goods can be found easily whenever required, Inventory tracking feature enables the use of automatic identification and data capture (AIDC), barcode scanner and RFID. It saves time to find particular goods and keep an eye on data of missing inventory and keep inventory organized
Shipping
It helps in generating advance invoice and automatically sends notification to the recipient before shipment is dispatched.
Reporting
It enables managers to analyze the performance of warehouse operations and find out the loop holes to improvise and make it better.
Return Goods Processing
It enables to check on quality of the goods returned by the end user, track location of goods from the time it is returned from the customer's place till entered in a warehouse.
Procurement and Quality check
It keeps check on the number of items purchased at a time and maintains the data sheet with barcode number to help tracking particular items in future. System also enables the quality check of each item to avoid dispatch of defective items and replace it with another one.
Labor Management
Perfect feature for warehouse manager to keep an eye on the performance of staff working in the warehouse. With the help of key performance Indicator one can take a look on who is performing ok, good or above average.
Multi-Location Support
Monitor the stock capabilities in multiple facility and get an overview of multi-location operations with robust management tool. To avoid shortage of goods, one can transfer products from one location to another with the help of multi-location support features.
Some other important features are inventory history transaction logs, system security, stock rotation, inventory adjustments, general inventory maintenance, placing products on hold, Pick-up and delivery, many more amazing features to give you the best experience
Key Benefits of Warehouse Management System
Secure access 24/7

Improved Visibility

Flexible workflows 

Streamline Operations

Accurate Purchase Orders

Increased Error Prevention

Visual-on-voice technology

Intuitiveness and ease-of-use

Customer service and support

Scalability to any business size and need

Visual cues to accelerate warehouse tasks

Extended supply chain visibility beyond the warehouse

Collaboration with enterprise apps such as ERP and CRM

On-premises and cloud deployment with quick onboarding options

Expanded reach into supply chain functionality beyond the warehouse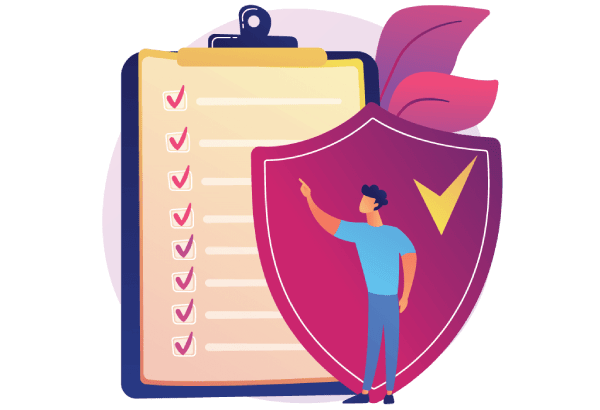 Optimize Your Warehouse! Powerful, Flexible Solutions. Automate Smooth Operations. Let's Upgrade!
These are some industry features we are talking about; we have captured the market globally and satisfied clients with difficult warehouse feature requirements. Share your requirements with our experts and let them handle your challenges to make the process smoother.

Agriculture
Truck information management
Labor information management
Warehouse rentals management

Electronics
Ability to store virtual SKUs
Warehouse location management
Track inventory by Serial Number

Apparel
Item level apparel management
Returns management by each and box
Apparel Category, Size and Color Management
Barcode based receiving, put-away and picking system
Warehouse location management

Automotive
QR codes, Barcodes and RFID based tracking
Web based Supplier Portals
Spare Parts Inventory Tracking
Cross-dock Inventory Management
Real-time data capture and tracking

Pharmaceuticals
Track inventory by Expiry Date
Controlled Inventory Management
Manufacture Date Tracking

Consumer Goods
Built-in Distribution-oriented warehouse processes
Track inventory by Manufacturing date and Expiry date
Manage Sales Returns and Delivery Returns
Manage Inventory by serial number
Interface with e-commerce portals and CRM applications