TRANSPORT MANAGEMENT SYSTEM
Get the real time visibility and fastest route to value with Kansoft TMS
Request a demo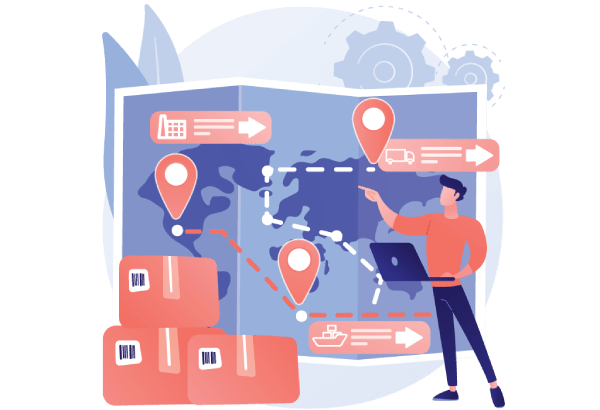 When it comes to transportation, it's a field which requires efficient management and coordination. For an organization to achieve a good return on investment, it should focus on supervising all the functions and operations in a cost-efficient way. Our TMS helps users to manage orders, billing, internal and external trucks, in a most simplified way. Our TMS also includes modules such as Warehouse, Spare parts, Tyre, Maintenance and Inventory management which fulfil all the essential processes related to transportation management.
The unique quality of our software is that it is web based and feature rich product, users can access it from any device and from any part of the world. Software is built on the latest technology and is fully secured. At Kansoft, we are leaning on 20 years of solving the industry's toughest problems with intelligence and advanced machine learning. 
Kan TMS is an advanced level transportation management system which specializes in end to end transport and logistic solutions. TMS application provides a detailed view of every step of the transportation process which also includes warehouse, service and scrap management. As the Transportation is getting bigger, so the problems are rising to manage all the internal and external processes. Our team have thorough knowledge of Transport Management System and we can even customize features according to the requirement of the system.
Revolutionize Your Logistics! Streamlined Transport Solutions. Click to Optimize Operations.
Comprehensive Offerings for the Transportation Industry
From initial analyses, procurement, and operational planning to implementation, visibility or freight payment, Kansoft TMS helps reduce transportation costs, streamline execution, improve service levels, lower operational risk and automate processes. Here are a few features which helped our clients to save time and increase profitability.

Fleet Management
Tracking of vehicles via GSP
Track performance history

Operation Module
Carrier assignment and communication
Outgoing, incoming manifest
Run-sheet preparation & updating
Document uploads and tracking

Invoice and Billing
Outstanding reports of customer
Finance and accounts management

Courier Booking Management
Update on bookings, dispatch and delivery
Rate card of- on account customers

Truck Management
Vendor management for payments
Customer and supplier receipt

Reports and Invoicing
Important Modules for Transportation Industry
Key Advantages of Kansoft Transport and Logistic Management Software
Paperless work

Reduce cargo costs 

24/7 Customer support

Increase accountability

Track Shipment in real time

Improve customer service levels

Address all operation on one platform

Balance loads across shifts and resources

Manage invoicing through a carrier portal 

Consolidate orders to build efficient shipments

Improve warehouse efficiency and productivity

Improve carrier communication and collaboration

Manage internal and external appointment scheduling

Track and execute dynamic or static routing requirements

Optimize all assets, including drivers, tractors, and trailers

Cut production costs and improve margins in your global supply chain

Domestic & International capabilities like language, currency and geographic data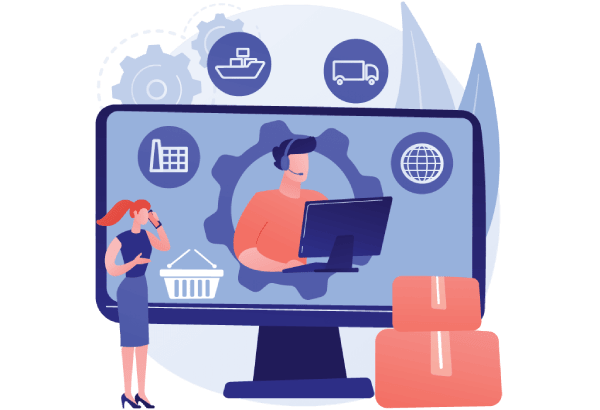 Maximize Efficiency with Our Transport Solution! Tailored for All Sizes. Contact us to Save Costs & Boost Profits!