Distribution Management System
Transform the way you handle distribution with our innovative management software.
Request a demo

Distribution Management Software
Distribution management software is a critical tool for businesses involved in product distribution. They are designed to help businesses automate their distribution processes, manage inventory and optimize their supply chain operations. With the right software, businesses can reduce costs, increase efficiency, and improve customer satisfaction.  
KAN DMS is a powerful system with a distribution app that is intuitive for business partners like distributors and retailers. Our platform offers a range of features that can be customized to meet the unique needs of each organization. 
The mobile app allows distributors to seamlessly stay connected with the organization and gives them the ability to manage orders, payments and credit in real-time on their fingerprints. Additionally, it enables the businesses to efficiently manage and onboard new distributors. 
Our supply chain distribution management system (SCDMS) provides real-time visibility into the supply chain, enabling organizations to track shipments and inventory levels and identify potential issues before they convert into a critical problem. It also provides advanced analytics capabilities that can help organizations optimize their supply chain performance and identify opportunities for improvement. 
Some of the major key features of the KAN DMS platform is its advanced inventory management capabilities. 
It tracks inventory levels in real-time.

 

It enables organizations to ensure that they always have the right amount of stock on hand to meet customer demand.

 

It also provides automated re-ordering and replenishment capabilities, ensuring that supplies are always available when needed.

 
KAN DMS is also designed to integrate with a wide range of other systems like SAP, Microsoft Dynamics, Customer Relationship Management (CRM) and transportation management systems (TMS). It synchronizes with the current IT ecosystem allowing full control over visualizing, optimizing and automating distribution networks. This enables organizations to streamline their operations and improve their overall efficiency. 
The KAN DMS system fully digitalizes your distribution network management process. Built on the latest technology and fully cloud-ready, this system is easy and user-friendly for distributors. It comes with highly configurable scheme management, composite item configuration, centralized information storage and shows real-time secondary sales, stockout and overstocks. 
At Kansoft, we specialize in providing advanced DMS solutions to businesses of all sizes. We are committed to providing our customers with the highest level of service and support. Our team of experts is available to help with everything from installation and configuration to ongoing maintenance and support. 
Key benefits of Distribution Management System
Automated workflows

 

Credit limit management 

 

Order management and fulfillment

 

Payment scheduling and management

 

Rich distributor dashboard and reporting

 

Seamless distributor and retailer onboarding

 

On-Device retail execution and merchandising

 

Real-Time trade promotion management and execution

 

Master data management across customers and products

 

Track sales and instantly present account balances and credit availability.

 

Avoid errors like incomplete shipping, overcharging, missing items, and returns.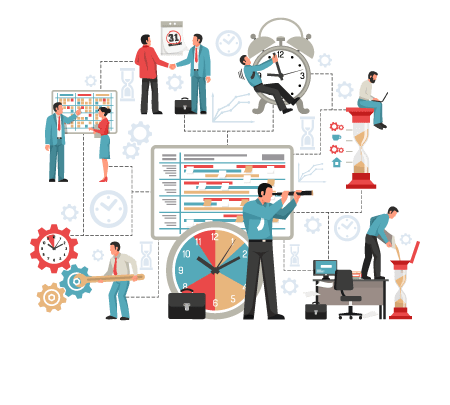 Learn more about how we can help you optimize your supply chain operations and improve your bottom line.
Key Modules of Distribution Management System
Integrated Stock Management

 

Sales Order Management

 

Order Fulfillment

 

Scheme Management

 

Merchandising / Trade Promotions

 

Product Catalog

 

Sales Area and partner wise pricelist

 

Customer Segmentations

 

Master Data Management

 

Partner Management

 

Integrated Sales Force Automation

 

Integrated ERP

 

Warehouse and Transportation Management

 
Payment Management

 

Credit Limit and Overdue Management

 

Sales Return

 

Partner Branding Management

 

Partner On-boarding

 

Issues and Support Management

 

Distributor KPIs and Insights

 

Shop Verification

 

Referral Management

 

Knowledge Base

 

Integrations and Extensibility

 

Mobile Capabilities

 

Reports, Dashboards and Business Intelligence (BI)