INTAKE - LEARNING MANAGEMENT SYSTEM
Advanced and Cost Effective Learning Management System for Intelligent Enterprises
Request a demo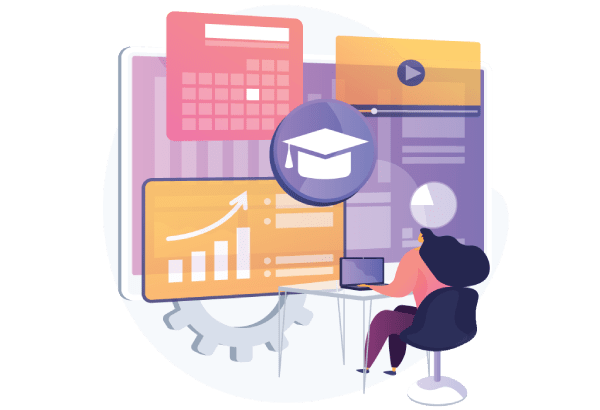 What is a Learning Management System?
A learning management system is a software that is designed and developed specifically to create, manage and distribute the delivery of educational content LMS can be hosted on a company's server or On cloud. Initially LMS was used by educational institutes to deliver content to students, but from the last few decades, many companies are opting for LMS to give training to the employees and customers. Selecting the perfect LMS can help achieve your desired goal.
INTAKE Learning Management System – A corporate Learning Platform which enables organizations to effectively manage employee training and learning initiatives. Intake LMS has everything that you would expect from a traditional Learning Management System with an innovative edge that lets you do things that other LMS's don't! There are certain features our INTAKE LMS offers to make corporate learning more effective.
Blended learning
Multiple learning methods
Administration and support
Skills and career development
Sophisticated reporting available
Compatible with external systems
Tools to monitor organizational learning
Global standard compatibility like SCORM
Reporting, data management and learning plans
Fulfills industry standard compliance such as ISO
A unified platform to cater for corporate training needs
KEY FUNCTION OF INTAKE LMS

LEARNER
Certificates 

Attend Webinars

Access Public Catalogue Courses

Provide Feedbacks and Effectiveness

Download yearly/monthly training plan

Summarized 360-degree view dashboard

Track Skills and receive training certificates.

Receive alerts, notifications and announcements.

Participate in Corporate Social Blogs and Knowledge Sharing

Seamlessly run courses in various formats inside the application

Track enrolled self-paced, instructor led courses, online, on the job training and assessments

HR ADMIN
Manage Public Catalogue Courses

Create Training Needs and Learning Plans

Generate Training Certificates and Reports

Create and Publish Yearly/Monthly Training Plan

Create and manage Sessions (ILT, E-Learning and Blended)

Manage Attendance, Feedback, Effectiveness and Assessments

Summarized 360-degree view dashboards for associated learners.

Learner and Instructor Management for their assigned business units and locations.

Track enrolled self-paced, instructor led courses and assessments for accessible learners.

Create e-Courses in various formats such as SCORM compliant digital files, PPT, PDF, videos, links etc.

MANAGER
Reports

Summarized 360-degree view dashboard

Receive alerts, notifications and announcements.

Learning Summary and Progress of Reporting Employees

INSTRUCTOR
View Calendars

Mark Attendance

View Feedback Summary

Summarized 360-degree view dashboards for associated learners.

SUPER ADMIN
Manage Users

Configure Permissions.

Exporting Master Data.

Manage Notification Centre

System, User Statistics and Monitoring.

Configurable Organisation Structure/ Hierarchy.

Most functions that HR Admin Users can perform.

Summarized 360-degree organizational view dashboard
KEY ADVANTAGES OF INTAKE LMS and E-Learning
Reports and Statistics

Secure data management

Flexible and cost-effective. 

Consistent and effective training

Employee on-boarding experience

Integrates social learning experiences

Easily tracks learner progress and performance

Provides unlimited access to eLearning materials

Bridge competency gaps and enhance soft skills. 

Reduces learning and development cost and time.

Train employees on your products by creating interactive content.

Conduct employee assessments, recruitment interviews and quizzes

Empowerment. Putting the responsibility for learning in the hands of learners.

Ability to cover distance, classroom, learning at self-paced and social interactivity.

Training compliance related reports and data readily available for industry standards.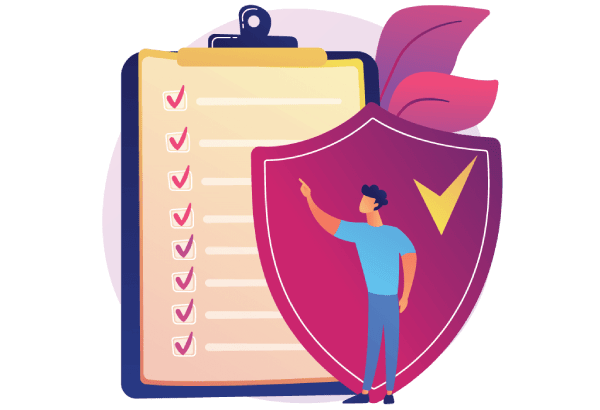 If you are looking for the full fledge LMS software which offers you the best experience then Kansoft INTAKE LMS is the right choice for you. Simply ask your queries – we will be happier to help you!!
KEY CAPABILITIES OF INTAKE LMS and E-Learning
Partnership with Off the Shelf content providers such as Skill Dom to provide a wide range of professional course material.

Assist with Training Need Analysis and courses identification to bridge skills gaps.

Develop SCORM compliant e-learning material using various delivery techniques such as online web-based courses, game-based courses, videos, simulation etc.

Instructional Designers can assist or create customer specific content along with SMEs.

Capability to create e-learning materials using tools such as Adobe Captivate, Articulate, Flash, HTML5 etc.

OFF THE SHELF CONTENT SOLUTIONS
Leadership and Management

Finance

Cultural Sensitivity

Health, Safety and Environment

Compliance and Technical 

Customized Solution

BUNDLED OFF THE SHELF CONTENT SOLUTION
Corporate Essentials

Finance and Non-Finance Professionals

Managerial Essentials

Star Sales Person

Life Insurance Basics